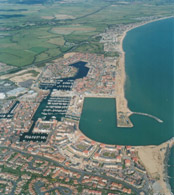 Pevensey Bay Sea Defences PPP
The Pevensey Bay Sea Defence scheme is unique. It was the first sea defence project anywhere in the world to be funded as a Public Private Partnership (PPP/PFI). In committing to a 25 year contract, Pevensey's residents and environment are guaranteed a consistent standard of defence until at least 2025. This approach to beach maintenance has allowed the Environment Agency and Pevensey Coastal Defence Ltd to develop and advance 'best practice' in provision of sea defence services.
To coincide with the project's 10th anniversary, New Civil Engineer magazine published a 4-page article about the scheme in September 2010. Read it here.