Environment - Human & Natural
Coastal Ecology
The coastal ecology of Pevensey Bay consists of three distinct environments;
The sea
A shingle embankment, and
The freshwater of Pevensey Levels
Each depends to some degree on the others, yet each supports plants, animals and habitat completely independent from that of its neighbours.
The Sea

Approximately 71% of the earth's surface is sea. As an island race we have depended on the sea for food, trade and defence for many generations. Whilst it makes us who we are, it is also one of our greatest threats. Sea levels have been rising for the last 20,000 years when ice sheets associated with the last ice age started to retreat. The Industrial Revolution led to a marked increase in the number of people settling on the coast and it is these coastal communities that are now at risk. Where there was once a buffer zone between the sea and coastal assets that allowed for sea level rise and extreme weather events, coastal squeeze means this space is gradually disappearing.
Whilst it may be a threat, we still love to be by, in and on the sea. Natural England's website states that; "The marine environment around England is extremely rich and diverse. England's seas contain amazing underwater landscapes and over 10,000 species, including many of national and European importance.".
There is an immense amount of information available on these species. Here are some links to documents particularly relevant to the Sussex coast;
There is more BAR Key Stage 3 educational material here, and on the Marine section of the Natural England website here.
The Beach

The shingle fringing beach that forms Pevensey Bay's sea defence is a relatively fragile structure. In many places it is little more than 100m wide from the seaward to the landward toe, and often no more than a few metres thick. It owes its very existence to the sea, as it was formed by sediment driven ashore by rising sea levels, and it is likely that these same forces will lead to its ultimate disappearance in the centuries to come. Its constantly changing form has led to development of specialised plants and animals that can live in the resulting dry saline conditions.
Many organisations provide information on shingle habitat. Here are some specific examples relating to the Pevensey area;
Working with Dr. Kate Cole in her role as ESCC Coastal Biodiversity Officer resulted in an identification "Cab Card" being made available for anyone working on the beach. This enables staff to learn more about the unique local flora, identify different species and ensure that where possible it remains undisturbed by beach works. A pdf version of the leaflet is available for download here;

The Levels

Although an important freshwater wetland habitat, Pevensey Levels are geologically insecure. It is only a thin shingle embankment that prevents the sea from reclaiming what was once a tidal estuary. If that were to happen the 50hectare site would return to salt marsh, much as it would have existed 800 years ago. Whilst it could be argued that this would be an equally valuable habitat it would mean a complete change of plant and animal species that lived there.
Below are some links to documents providing further information on the Levels;
Old Groyne Materials
In 2000 there were some 150 timber groynes in Pevensey Bay. Moving towards an open beach means that all but a dozen or so of the old structures will gradually disappear. As they fail they are being removed, and, rather than be scrapped, as much as possible of the wood is recycled and re-used. Some pieces can be used to repair other groynes, but most is no longer suitable for sea defence works.
Timber is offered to local residents for use in garden landscaping projects, to local farmers for replacement gate posts and for a whole range of artistic uses - for instance, bespoke furniture.


For instance, Hastings resident John Turner has started experimenting with pots, bottles and bowls made from old oak groynes, as illustrated.
We have also developed relationships with local wood recycling projects;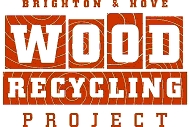 Brighton & Hove Wood Recycling Project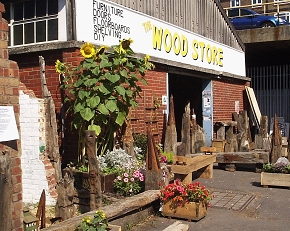 Set up in 1998, the Brighton & Hove Wood Recycling Project rescue, reuse and recycle some of the thousands of tonnes of wood that locally goes to landfill every year, thus saving resources, providing low-cost quality timber and creating sustainable employment. They are a "not-for-profit" environmental group, and completely self-supporting financially.
Visit www.woodrecycling.org.uk to find out more.

Hastings & Bexhill Wood Recycling Project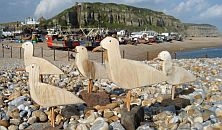 The Hastings & Bexhill Wood Recycling Project is a social enterprise. Set up with the dual purpose of recycling wood that would otherwise be destined for landfill, and working with volunteers and local unemployed trainees to help develop skills useful to them in finding work.
Their mission is to keep wood out of landfill and to make working as much fun as playing.
Visit www.recyclingwood.org.uk to find out more.